Linguistic support for the formation of a consolidated information resource of social memory institutions
Ключові слова:
linguistic support, metadata, machine-readable information, human-machine language, consolidated information resource, institutions of social memory
Анотація
In the article it is analyzed the role of linguistic means as the most important, system-forming elements of any information and library system, including a consolidated information resource of social memory institutions. Metadata of library digital electronic resources, archives and museums is characterized as a fundamental linguistic support of consolidation process of these resources and simultaneously as means of human and machine interaction in the development and operation of a consolidated information resource. It is outlined the criteria for choosing linguistic means of the development of machine-readable descriptions of information resources for the consolidated information resource of social memory institutions in a smart city
Посилання
Dubrovina, L., A. Kyrydon and I. Matiash. 2017. Archives, libraries, museums are the source of national memory and cultural heritage of Ukraine. Library Bulletin. 1:3-10 (in Ukrainian).
Kopanieva, V. 2007. Library in the system of scientific electronic communication. Library Bulletin. 5:3-9 (in Ukrainian).
Veretennikova, N. 2013. The Linguistic Support of Electronic Libraries. Computer science & Engineering: Proceedings of the 6th International Conference of Young Scientists CSE-2013. P. 232-233.
Ershov, A. P. To the methodology of building interactive systems: the phenomenon of business prose. Dialogue-78. http://ershov.iis.nsk. su/archive/eaindex.asp?lang=1&did=11235 (in Russian).
Digitization: a landscape of standards for European museums, archi-
ves, libraries. 2016. http://www.minervaplus.ru/publish/standards_ landscape.pdf (in Russian).
Gradman, S. 2010. Digital Library Metadata. In: Business Planning for Digital Libraries: International Approaches. Leuven University Press, Leuven, Belgium. P. 157-166.
Berners-Lee, T. Metadata Architecture. https://www.w3.org/ DesignIssues/Metadata
Brekker, N. V. About metadata standards in the museum area. http: //www.minervaplus.ru/publish/publish.htm (in Russian).
Elings, Mary W. and Gunter Waibel. 2007. Metadata for all: Descriptive standards and metadata sharing across libraries, archives and museums. http://firstmonday.org/htbin/cgiwrap/bin/ojs/index.php/ fm/article/view/1628/1543
Mitchell, Erik T. 2013. Metadata developments in libraries and other cultural heritage institutions. Library Technology Reports 49.5:5-10. https: //journals.ala.org/ltr/article/view/4691/5583
Van Hooland, Seth and Isabelle Boydens. 2009. Metadata quality in the cultural heritage sector: stakes, problems and solutions.
Gartner, Richard, Herve L'Hours and Grant Young. 2008. Metadata for digital libraries: state of the art and future directions. JISC.
Woodley, M. S. 2008. Crosswalks, metadata harvesting, federated searching, metasearching: Using metadata to connect users and information. Getty Research Institute.
Mitchell, Erik and Carolyn McCallum. 2012. Old data, new scheme: An exploration of metadata migration using expert?guided computational techniques. Proceedings of the American Society for Information Science and Technology. P. 1-10. http://onlinelibrary.wiley.com/doi/10. 1002/meet.14504901091/full
Willis, Craig, Jane Greenberg and Hollie White. 2012. Analysis and synthesis of metadata goals for scientific data. Journal of the American Society for Information Science and Technology. P. 1505-1520. http://scholarship.law.duke.edu/cgi/viewcontent. cgi?article=5391&context=faculty_scholarship
Baca, M. (Ed.) 2008. Introduction to metadata. Getty Publications.
Veretennikova, N. V. 2013. The creation of the linguistic corpus of the Ukrainian terminology texts on library science. Science and World: international scientific journal. 2(2):49-51.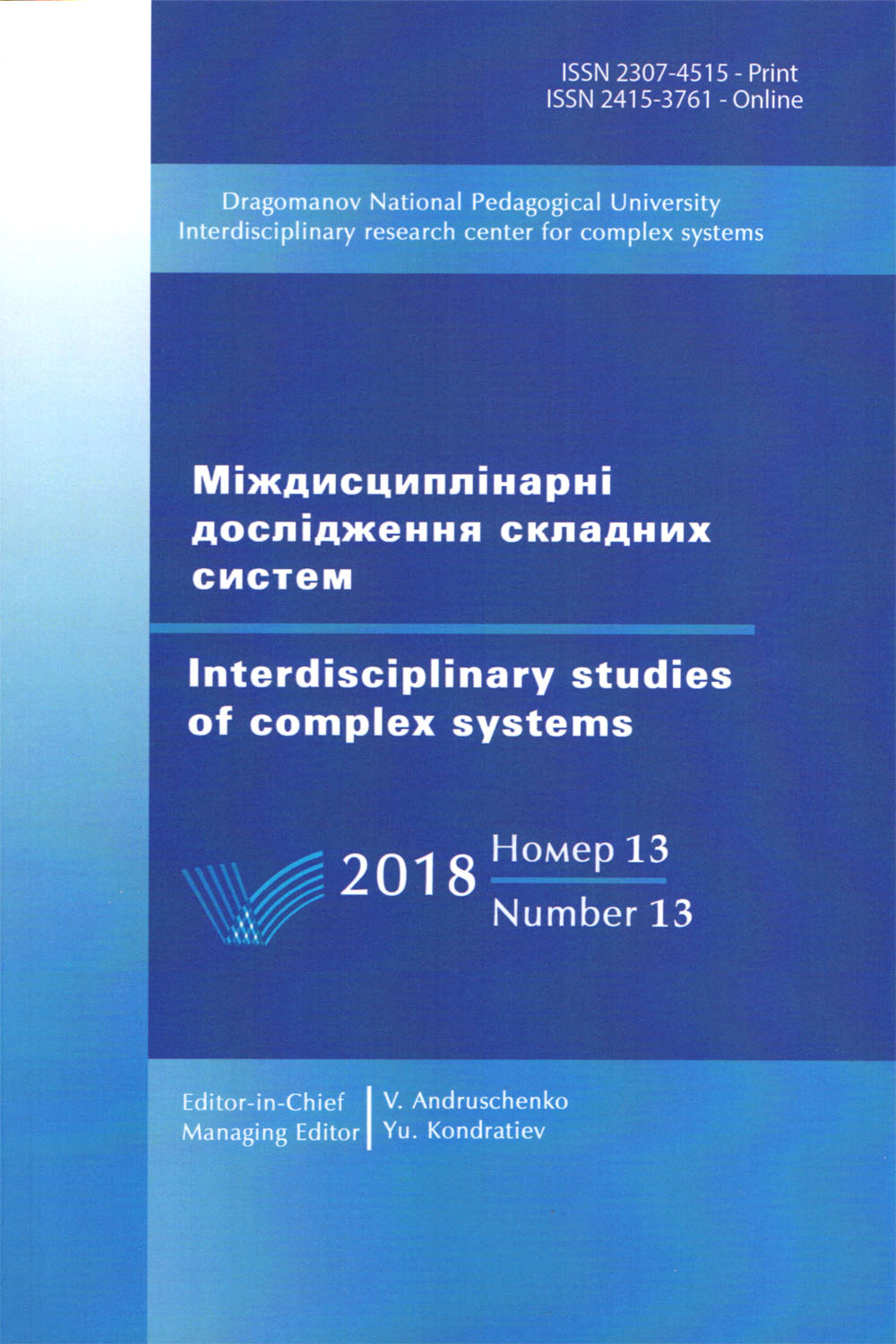 ##submission.downloads##
Розділ
Лінгвістика та журналістика
Ліцензія
Автори, які публікуються у цьому журналі, погоджуються з наступними умовами:
Автори залишають за собою право на авторство своєї роботи та передають журналу право першої публікації цієї роботи на умовах ліцензії Creative Commons Attribution License, котра дозволяє іншим особам вільно розповсюджувати опубліковану роботу з обов'язковим посиланням на авторів оригінальної роботи та першу публікацію роботи у цьому журналі.
Автори мають право укладати самостійні додаткові угоди щодо неексклюзивного розповсюдження роботи у тому вигляді, в якому вона була опублікована цим журналом (наприклад, розміщувати роботу в електронному сховищі установи або публікувати у складі монографії), за умови збереження посилання на першу публікацію роботи у цьому журналі.
Політика журналу дозволяє і заохочує розміщення авторами в мережі Інтернет (наприклад, у сховищах установ або на особистих веб-сайтах) рукопису роботи, як до подання цього рукопису до редакції, так і під час його редакційного опрацювання, оскільки це сприяє виникненню продуктивної наукової дискусії та позитивно позначається на оперативності та динаміці цитування опублікованої роботи (див. The Effect of Open Access).